contact us
If you have questions, please contact us, all questions will be answered
Email : David@tmaxcn.com
Email : Davidtmaxcn@gmail.com
Add : No. 39, Xinchang Road, Xinyang, Haicang Dist., Xiamen, Fujian, China (Mainland)
products
Miniature Omni-directional Planetary Ball Mill
Model Number:

TMAX

Compliance:

CE Certified

Warranty:

One years limited warranty with lifetime technical support

Payment:

L/C D/A D/P T/T Western Union

Delivery Time:

5 days
Planet flipping mechanism

Planetary transmission mechanism through the rotation of the motor to do 360 degrees around the axis, can realize any angle positioning for different process requirements ball grinding, safe and reliable.
The control panel

Frequency conversion speed control, high speed accuracy, with undervoltage, over current, overload protection, optional 4.5-inch touch screen setting free and program mode, program storage is very convenient.
Self-lubricating device

Through the electronic control of lubrication host, flexible design of time cycle automatic and quantitative grease, to solve the problem of wear caused by not timely lubrication of transmission components, shorten the service life of equipment.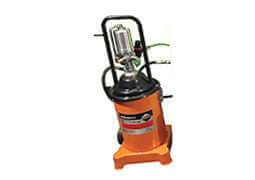 Induction lamp energy device

The energy-saving device is controlled by infrared human body sensor, the lamp will be bright when people come, and the lamp will go off after dozens of seconds, which is both energy-saving and convenient.
Introduction

The omnidirectional planetary ball mill is based on the vertical planetary ball mill and adds the function of planetary transmission mechanism. 360° flip, realize the multi-dimensional and multi-directional movement of the grinding ball and the material in the ball milling tank, and improve the degree of disordered movement of the grinding ball and the material. The material can be more uniform, and it can solve the problem of some materials sinking to the bottom and sticking to the tank.
Product character

| | |
| --- | --- |
| Mode of transmission | Gear transmission |
| Mode of working | Two and four ball grinding jars work simultaneously |
| Maximum loading capacity of materials | Two thirds of the volume of the ball mill jar |
| Ball mill tank volume | 0.05-10L per jar, total volume 0.2-40L |
| Feed granularity | Soil material≤10mm, and other materials≤3mm |
| Granularity of discharge | Up to 1 micron |
| Mode of speed regulation | Infinitely adjustable-speed |
Model
Volume
Configurable ball mill specifications
Qty
Configurable vacuum ball mill volume
Locking device
OPBM-0.4
0.4
50-100ml
4
50ml
automatic
OPBM-1
1
50-250ml
4
50-100ml
automatic
OPBM-2
2
50-500ml
4
50-250ml
automatic
OPBM-4
4
250-1000ml
4
50-500ml
automatic
OPBM-6
6
1-1.5L
4
50-1000ml
automatic
OPBM-8
8
1-2L
4
50-1500ml
automatic
OPBM-10
10
1-2.5L
4
1-2L
automatic
OPBM-12
12
1-3L
4
1-2L
automatic
OPBM-16
16
2-4L
4
1-3L
automatic
OPBM-20
20
2-5L
4
2-4L
automatic
OPBM-40
40
5-10L
4
4-5L
automatic
OPBM-60
60
10-15L
4
5-10L
automatic
OPBM-80
80
15-20L
4
10-15L
automatic
OPBM-100
100
20-25L
4
15-20L
automatic
Model

Power supply

Power(kw)

Rotary motor power(KW)

Total time to run the set(min)

Alternating positive and negative running time(min)

Adjustable speed

Revolution(rpm) Rotation(rpm)

OPBM-0.4

220V-50HZ(single-phase)

0.75

0.09

1-9999

1-9999

47-465

94-930

OPBM-1

220V-50HZ(single-phase)

0.75

0.09

1-9999

1-9999

35-370

70-740

OPBM-2

220V-50HZ(single-phase)

0.75

0.09

1-9999

1-9999

35-370

70-740

OPBM-4

220V-50HZ(single-phase)

0.75

0.09

1-9999

1-9999

35-370

70-740

OPBM-6

220V-50HZ(single-phase)

0.75

0.12

1-9999

1-9999

35-370

70-740

OPBM-8

220V-50HZ(single-phase)

1.5

0.12

1-9999

1-9999

35-320

70-640

OPBM-10

220V-50HZ(single-phase)

1.5

0.12

1-9999

1-9999

35-320

70-640

OPBM-12

220V-50HZ(single-phase)

1.5

0.12

1-9999

1-9999

35-320

70-640

OPBM-16

380V-50HZ(three-phase)

3

0.12

1-9999

1-9999

30-255

60-510

OPBM-20

380V-50HZ(three-phase)

4

0.75

1-9999

1-9999

25-215

50-430

OPBM-40

380V-50HZ(three-phase)

5.5

0.75

1-9999

1-9999

20-195

40-390

OPBM-60

380V-50HZ(three-phase)

7.5

1.1

1-9999

1-9999

27-174

40-260

OPBM-80

380V-50HZ(three-phase)

11

1.5

1-9999

1-9999

27-160

40-240

OPBM-100

380V-50HZ(three-phase)

11

1.5

1-9999

1-9999

27-160

40-240
| | | | | | | |
| --- | --- | --- | --- | --- | --- | --- |
| Model | Standard panel (optional touch screen) | Lubrication way(optional automatic grease-adding device) | Mode of speed regulation | Weight(kg) | Size(Length * width * height) | Noise≤db |
| OPBM-0.4 | intelligent | grease | Frequency control | 140 | 900*570*650 | 55±5 |
| OPBM-1 | intelligent | grease | Frequency control | 280 | 1330*770*810 | 60±5 |
| OPBM-2 | intelligent | grease | Frequency control | 280 | 1330*770*810 | 60±5 |
| OPBM-4 | intelligent | grease | Frequency control | 285 | 1330*770*810 | 60±5 |
| OPBM-6 | intelligent | grease | Frequency control | 290 | 1330*770*810 | 60±5 |
| OPBM-8 | intelligent | grease | Frequency control | 345 | 1350*850*900 | 60±5 |
| OPBM-10 | intelligent | grease | Frequency control | 345 | 1350*850*900 | 65±5 |
| OPBM-12 | intelligent | grease | Frequency control | 350 | 1350*850*900 | 65±5 |
| OPBM-16 | intelligent | grease | Frequency control | 400 | 1550*940*1050 | 65±5 |
| OPBM-20 | intelligent | grease | Frequency control | 710 | 1700*1200*1250 | 68±5 |
| OPBM-40 | intelligent | grease | Frequency control | 1000 | 1900*1450*1400 | 68±5 |
| OPBM-60 | intelligent | grease | Frequency control | 2180 | 2150*1750*2090 | 68±5 |
| OPBM-80 | intelligent | grease | Frequency control | 2400 | 2300*1900*2140 | 68±5 |
| OPBM-100 | intelligent | grease | Frequency control | 2400 | 2300*1900*2140 | 68±5 |