contact us
If you have questions, please contact us, all questions will be answered
Email :

[email protected]

Email :

[email protected]

Add : No. 39, Xinchang Road, Xinyang, Haicang Dist., Xiamen, Fujian, China (Mainland)
products
1700°C Atmosphere Muffle Furnace
Model Number:

TMAX-1700CAtmosphere

Dimension(L*W*H):

Size can be customized

Compliance:

CE Certified

Warranty:

Two years limited warranty with lifetime technical support

Payment:

L/C D/A D/P T/T Western Union

Delivery Time:

14 day
1700°C Atmosphere Muffle Furnace
TMAX-1700CAtmosphere has many advantages of uniform temperature field,low surface temperature,heating or cooling promptly and so on. it is
the ideal atmosphere muffle furnace for atmosphere protection sintering,atmosphere reducing in Industry, Scientific research institutes, Universities,
which offer Heating element of Sic and double layer housing,phase-shift trigger,controlled silicon. Operation system is Shimaden 40-segments digital controller imported from Japan. The chamber is made of Polycrystalline alumina fibre. There is wind cooling system between the
double walled housing to help the furnace heat or cool promptly. Sealed housing,silicon gel sealed cover,sealed door with silicon gel gasket and water
cooling system,gas float through flow meter,then come out from back side, there are many gas inlets and gas outlets on the furnace with burning mouth,
which can pre-vacuum and pass H2,Ar,N2,O2,CO,NH3 and so on.
Features:
1.Temperature controller: Shimaden FP93
40 programmable segments (Shimaden fp93 made in Japan), It can separate into 4,2,1
programs, ie. 4x10 segments.
FP93 have 6 PID controls, different PID are used for low,middle,high temperature for
precise control.
Over-temperature and over-current protection, shutdown automatically when
thermocouple is broken( it will shut down power when temperature is higher than
1420⁰or thermocouples is broken, "ON" on the board is off and "OFF" is on)
There is Fahrenheit (F) and Celsius (C) for option.
With 485 communication interface: which can stop the furnace automatically.
2.Cover opening protection system: overtravel-limit switch is installed to protect user, it will cut
off power when the cover is opened.
3.Chamber:it is imported from Japan, good performance of heat preservation, high
reflectivity, even temperature field, good ability of anti thermal expansion and cold contraction.
4.Heating elements:This furnace is installed with Sic to ensure uniform temperature field and long
service life.
5.Leakage protection function:the furnace is installed with leakage air switch, it will cut off power
Automatically when electricity leak or current exceed rated current.
6.Software controlling system:this furnace can control every parameter directly and observe PV
and SV on the computer by communication interface and software, computer can draw and save
actual heating curve, it is convenient to call these dates at any time.
7.Controlling system:
Power control: Chint; Controlled silicon:Germany Semikron 106/16E; Trigger:Phase-shift trigger
8.Gas system:floating flow meter or digital flow meter is for option to control gas Speed.
9.Vacuum system: Vacuum level can be 10-1 or 10-4 with German molecular pump. TW-1.5
vacuum pump is for option.Pre-vacuuming can help remove air in the chamber quickly.
Parameters
tem No.

I

II

III

IV

V

VI

Chamber size

(DxWxH)

160X150X150

mm

200X200X200

mm

300X200X200

mm

300X250X250

mm

400X300X300

mm

500x400x400

mm

Overall Dimensions

(DxWxH)

550X 470X860

600X 510X910

600X610X940

650X 610X990

700X 710X1355

700X 710X1355

Power

3KW

5KW

7KW

9KW

13KW

24KW

Voltage

110-220V

380V

Phase

Single

Single

Max. Temperature

1700℃

Constant temperature

1650℃

Thermocouple

Type B

Heating Element

1800 MoSi2 Rod

Heating Rate

≤20℃ /min

Recommended Heating Rate

≤10℃ /min

Temperature Accuracy

+/- 1°C

Temperature Controller

Adopts Yudian Temperature controller

1、Proportional–integral–derivative control (PID control) and auto-tune function

2、Built-in over-temperature alarm and thermocouple failure alarm

3、Default 485 PC communication port

4、It has breakpoint memory and power-off protection function

5、30 segments programmed with ramping, cooling and dwelling steps

(Alternatives)




FP93 SHIMADEN

Eurotherm

Touch Screen

Vacuum Pump(Optional)

VRD16

2XZ-2

Chamber Material

1800 grade fiber alumina with reflective coating to save energy

Trigger

Phase-shift trigger

1. Current Limitation:Current is limited to 160A to protect the device

2. Gentle start up:current increases gently to protect the heating element
Maximum temperatures
| | |
| --- | --- |
| NO2,CO2,O2,Air | 1700℃ |
| He,Ar,Ne | 1650℃ |
| SO2 | 1600℃ |
| CO,N2 | 1500℃ |
| Wet Hydrogen(H2) | 1400℃ |
| Dry Hydrogen (H2) | 1350℃ |
Part name

Quantity

GF Series atmosphere furnace

1pc

Thermocouple

GF11Q-B: Type K

GF11Q: Type K

GF14Q: Type S

GF16Q: Type B

GF17Q: Type B

1pc

Alumina cushion block

1pc

Furnace door block

1pc

Stainless steel clamp

1pc

Thermal gloves

1pair

Alumina crucible

5pcs

Heating element

GF11Q-B: Kanthal resistance wire

GF11Q: Kanthal resistance wire

GF14Q: Sic

GF16Q: MoSi2

GF17Q: MoSi2

2pcs

Spare fuse

2pcs

485 computer interface port

1set

Water pump

1pc

Owner manual

1pc

Shimaden fp93 temperature controller software and manual

1pc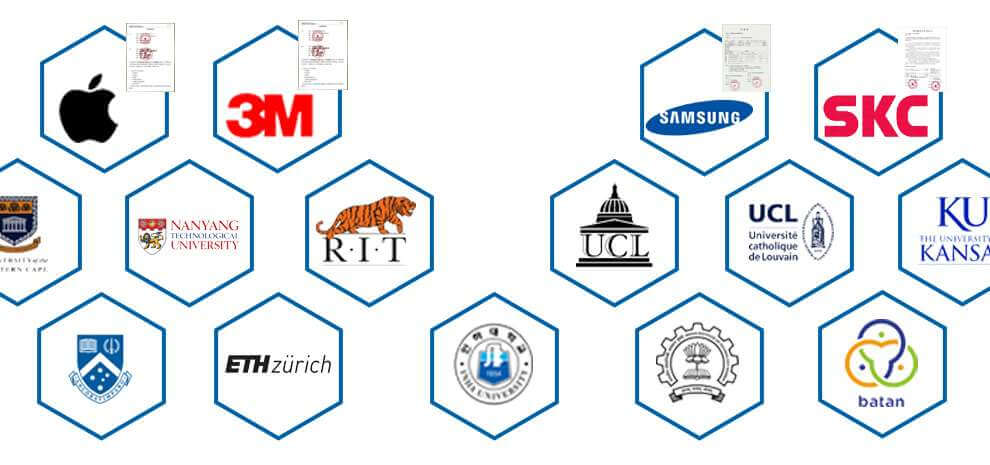 1. We supply machines with battery technology support.
2. We supply full set of lithium battery equipment for lab research, pilot scale research and production line.
1 Standard exported package: Internal anticollision protection, external export wooden box packaging.
2 Shipping by express, by air, by sea according to customers' requirements to find the most suitable way.
3 Responsible for the damage during the shipping process, will change the damage part for you for free.