contact us
If you have questions, please contact us, all questions will be answered
Email :

[email protected]

Email :

[email protected]

Add : No. 39, Xinchang Road, Xinyang, Haicang Dist., Xiamen, Fujian, China (Mainland)
products
200C Max. Compact Lab Automatic Mini Tablet Film Coater ( 10"Wx16"L ) For Battery Electrode Coating
Model Number:

TMAX-H200T

Compliance:

CE Certified

Warranty:

One Year limited warranty with lifetime support

MOQ:

1

Payment:

L/C D/A D/P T/T Western Union

Delivery Time:

7 day
200C Max. Compact Lab Automatic Mini Tablet Film Coater( 10"Wx16"L ) For Battery Electrode Coating
TMAX-H200T is an NRTL standard Compact Tape Casting Coater with the vacuum chuck hotplate up to 200ºC and the active carbon filter on the top cover to protect lab environment. It is an excellent tool to make high-temperature polymer coating or conductive ceramic film on various substrates. Choosing the best bar coater from our company.
SPECIFICATIONS:
Model

TMH250

TMH300

TMH350

TMH550

TMH800

TMHXXX

Effective Coating Size

100*250mm

200*300mm

250*350mm

250*550mm

250*800mm

customized

Machine Weight

80kg

100kg

115kg

130kg

160kg

N/A

Accessories: Film Applicator

Optional 50 up to 300 mm width micrometer film applicator is included

Or customized

Optional Heating Cover Voltage and Power

110VAC or 220VAC

Traverse Speed

0 - 120 mm/sec variable

Accuracy: 10mm/sec

Vacuum Pump

Vacuum pump is included

Heating Cover

1. Pre-installed on the top cover

2. Built in digital temperature controller with accuracy of +/-1°C

3. Suspension support helps open cover easily and safely

4. Max. Heating Temp: 200°C

Compliance

CE Certificate

Warranty

Two years limited warranty with lifetime support

Operating procedures

1. Put the Electrode on the vacuum plate, start the power supply, open the vacuum, the electrode adsorption on the vacuum plate.




2. Place the film applicator on the electrode and add the coating slurry.




3. Open the film, the film device automatically pushes the film applicator to move, automatic film.




4. Take out the film applicator and push rod, cover with the heating cap, set the heating temperature and time, and heat and dry.




5. After drying, open the heat cover, take out the coated film electrode, film device reset complete.

Maintenance method and matters needing attention

1. Every time before work to use a soft cloth with alcohol carefully wipe the film head, the body, keep clean.




2. Film head, differentiator and other high-precision parts of the use do not collide, gently take gently, differentiator to adjust the left and right to be symmetrical and even.




3. Regularly check screws, nuts, pins and other fasteners in various parts to prevent looseness and prevent product quality accidents.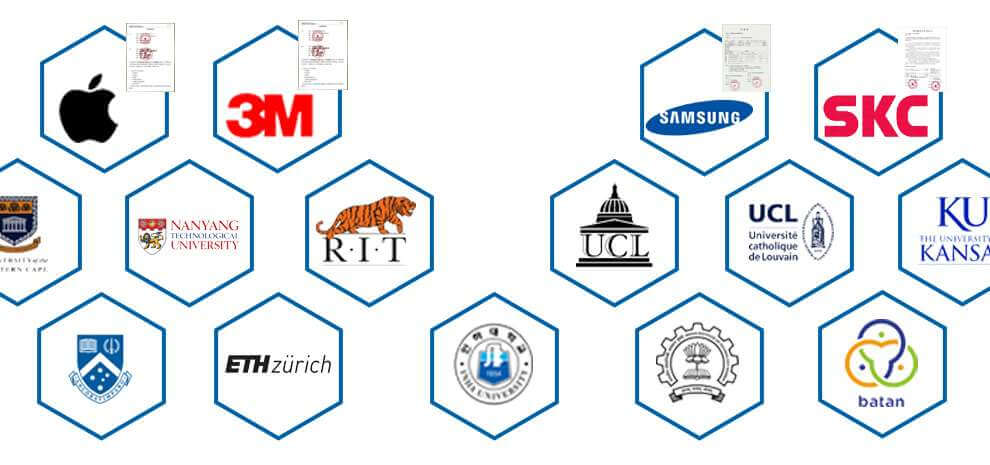 1. We supply machines with battery technology support.
2. We supply full set of lithium battery equipment for lab research, pilot scale research and production line.
1 Standard exported package: Internal anticollision protection, external export wooden box packaging.
2 Shipping by express, by air, by sea according to customers' requirements to find the most suitable way.
3 Responsible for the damage during the shipping process, will change the damage part for you for free.