contact us
If you have questions, please contact us, all questions will be answered
Email :

[email protected]

Email :

[email protected]

Add : No. 39, Xinchang Road, Xinyang, Haicang Dist., Xiamen, Fujian, China (Mainland)
products
4 Sources Thermal Evaporating System Machine with Precision Temperature Controller
Model Number:

GSL-1700X-EV4

Input Power:

1500W

Compliance:

CE Certified

Warranty:

One Year limited warranty with lifetime support

MOQ:

1

Payment:

L/C D/A D/P T/T Western Union

Delivery Time:

15 day
Four Sources Thermal Evaporating System with Precision
Temperature Controller
GSL-1700X-EV4 is a compact thermal evaporating system with total 4 evaporating source crucibles and precision and programmable temperature control. Four evaporating crucibles could be used to deposit multiple different materials to grow multilayers films one by one in the same chamber atmosphere. The system is suitable for coating most of metallic and organic materials film up to 2" size from 200 ºC to 1500 ºC (or 200 ºC - 1700 ºC with an optional B-type thermocouple).
SPECIFICATIONS:
Structure & Features



280 mm O.D. x 260 mm I.D. x 310 mm Height quartz chamber for easy cleaning and sample loading

2" Dia rotatable evaporating sources for the uniform film coating

Tungsten coil heater and alumina crucible for high-temperature coating up to 1700 ºC

Precision temperature control with 30 programmable segments and +/- 1 ºC accuracy

High vacuum can be achieved up to 1.0E-5 Torr via optional turbopump

Gas flow port and valve are built in for chamber purge and CVD possibility

Input Power



Input voltage: AC 208 - 240 V 50/60 Hz, single phase ( 110V AC is available via 1500W transformer )

Input Power: 1,200 W

output power:: 12 V, and 30 A max current. Recommended working current <30 A

Power cable included without plug



Temperature Control & Heaters




Four Alumina Evaporating Crucibles with 3 mL each capacity. Four sources cannot be used at the same time. The multilayers deposit would be done one by one.

Tungsten coil heater with a thermocouple is built in at the bottom of alumina crucible (for temperature control (PIC. 1). Please refer to the left picture for dimensions

Standard S type thermocouple (included and installed) - heating from 200 ºC - 1500 ºC (PIC. 2)

Optional B-type thermocouple (at extra cost) - heating from 1200 ºC - 1700 ºC

One digital temperature controller with 30 programmable segments and +/- 1 ºC accuracy (PIC. 3)

The time settings of temperature controller are in seconds. Recommend to limit the temperature heating / cooling rate to 0.3 ºC/s (or 20 ºC/min) below 1200 ºC, and limit to 0.15 ºC/s (or 10 ºC/min) from 1200 - 1700 ºC

For continuous heating above 1300 ºC, please limit the operation time to less than 1 hour to preserve the service life of bottom flange O-ring

For fast coating up to 2000 °C, such as needed in Carbon coating, the user can remove thermocouple, alumina thermal block, and alumina crucible, load evaporation material directly into the tungsten coil heater, and use current manual control mode (PIC. 4)

Four alumina crucibles (up to 1700 ºC) and two tungsten coil heaters are included. Please refer to the Optional section for ordering spare parts

Rotatable Sample Holder



One 50 mm Dia. rotatable sample stage and its shutter are installed on top flange.

Rotating speed: 5 rpm

The distance from sample holder to evaporation source is adjustable from 40 mm to 85 mm

Film Thickness Analysis System (optional)

Precision Thin Film & Coating Analysis Systems - EQ-TFMS-LD is available at extra cost.





Vacuum

KF25 vacuum port is installed to connect to a vacuum pump

The highest vacuum may reach <1E-5 Torr by pumping overnight with optional Turbomolecular pump

A vacuum pump is required for coating. Please choose from the following Product Options

Double Stage Rotary Vane Vacuum Pump with vapor trap to eliminate the oil mist, which can reach vacuum up to 1.0E-2 Torr for evaporating noble metallic materials, such as gold, silver, and organic materials.




Gas Inlet

1/4 tube fitting is built in for chamber purge or forming gas processing

One needle valve is built-in to control gas flowing rate

Optional

Extra alumina crucible and tungsten coil heater can be ordered at TMAX at extra cost

Overall dimension



Quartz Chamber Dimension




O.D.:280mm ( 11")
I.D.: 260mm ( 10.2")
Length: 310mm ( 12.2")



Compliance

Warranty

One year limited warranty with lifetime support

Net Weight

Shipping Weight & Dimensions

Application Notes




To achieve the high vacuum required for the evaporation of some materials, user can

Check the chamber, O-ring, and flange for any particle, fiber, or scratch. Use lint-free tissue wetted with isopropyl alcohol (IPA) to wipe clean the surface

Use heater tape to bake the chamber at 150 ºC and pre-heat the coil heater and crucible at 500 ºC while pumping with the optional turbopump for at least 2 hours

Pump the chamber overnight without heating if a vacuum higher than 1.0E-5 Torr is needed

DO NOT start the heating program or manually ramp up the current without an enclosed chamber and a vacuum!

DO NOT release the vacuum or stop pumping when the coater is in evaporation operation! During the heater cool down, stop pumping or release the vacuum ONLY when the temperature is decreased below 100 ºC!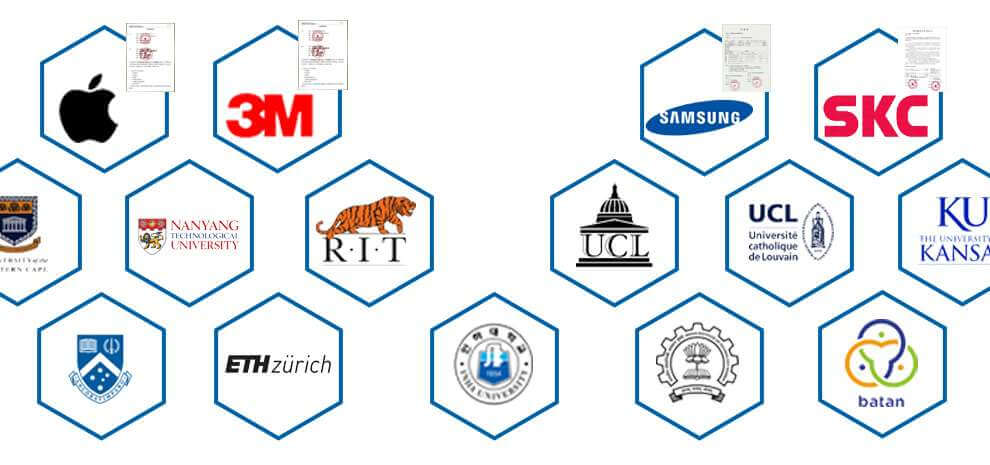 1. We supply machines with battery technology support.
2. We supply full set of lithium battery equipment for lab research, pilot scale research and production line.
1 Standard exported package: Internal anticollision protection, external export wooden box packaging.
2 Shipping by express, by air, by sea according to customers' requirements to find the most suitable way.
3 Responsible for the damage during the shipping process, will change the damage part for you for free.