contact us
If you have questions, please contact us, all questions will be answered
Email :

[email protected]

Email :

[email protected]

Add : No. 39, Xinchang Road, Xinyang, Haicang Dist., Xiamen, Fujian, China (Mainland)
products
Battery Short Circuit Test Machine
Model Number:

TMAX-6055-NT

Input Power:

220V 50Hz-60Hz

Compliance:

CE Certified

Warranty:

two years limited with lifetime support

Payment:

L/C D/A D/P T/T Western Union

Delivery Time:

20 day
Battery Short Circuit Test Machine
Equipment description:
1 . The remote controlled high current short circuit tester machine is designed to meet the various battery short-circuit test requirements. The short circuit test machine must meet the internal resistance range according to the standard requirements. ≤ 100mΩ to obtain the maximum short-circuit current required by the test.
2 Control mode: PLC control, use Schneider AC contactor as switch component, set test conditions on PLC interface, contactor suck and send strong short-circuit current to make the whole circuit short, reach the test required current, The loop resistance in the process of the equipment (ie contactor resistance + connection terminal + battery fixture total resistance of 80± 20mΩ). The maximum short-circuit current from the contactor is 1000A. The maximum short-circuit current that the test circuit can withstand is 1000A. The battery surface temperature, voltage change data, and current change data during the test are detected by the acquisition element and fed back to the PLC main control program.
Criteria:
GB 31241-2014 "Safety requirements for lithium-ion batteries and battery packs for portable electronic products" GB / T 18287 -2013 "Cellular phone lithium-ion battery general specification"
GB / T 8897.4-2008 "the original battery Part 4 lithium battery safety requirements"
YD / T 2344.1-2011 "Lithium iron phosphate battery for communication Part 1: Integrated battery" GB / T 21966-2008 "Lithium batteries and batteries in the transport of security requirements"
MT / T 1051-2007 "Lithium-ion battery for miner's lamp"
YD 1268-2003 "Safety requirements and test methods for lithium batteries and chargers for mobile communication handsets" GB / T 19521.11-2005 "lithium battery dangerous goods dangerous characteristics of the safety test"
YDB 032-2009 "Lithium-ion battery pack for backup" UL 1642 "lithium battery standard"
UL 2054 "Household and Commercial Battery Pack"
UN38.3 "Recommendations on the Transport of Dangerous Goods - Manual of Tests and Criteria Part III" MH / T 1052-2013 "Air Transport Lithium Battery Test Specification"
IEC62133-2012 "Safety requirements for batteries and accumulators containing alkaline or non-acidic electrolytes" IEC 62281: 2004 "Safety Requirements for Lithium Batteries and Batteries in Transport"
IEC 60086: 2007 "Original battery Part 4 Safety requirements for lithium batteries"
Feature:
Control system

1. PLC touch interface.

2. PID temperature control, automatic constant temperature and high temperature compensation.

3. Record battery surface temperature, current, and voltage.

4. The test process is automatically controlled.

High current contactor

1. The rated working current is 1000A DC, equipped with a series magnetic blower vertical partition clay extinguishing arc extinguishing system.

2. The electromagnetic system and the main contact arc extinguishing system are respectively fixed on the installation base frame, adopting a corner-turning beat-type

electromagnetic system and a double-winding attraction coil to install a pressure ribbed
device on the rotating edges and corners;

3. The contactor is made of copper. low resistance and fast response

remote control

1. Long-distance wireless control;

2. Reliable, stable, self-locking and interlocking function, strong anti-interference ability, long service life

Voltage acquisition

Measuring voltage: 0-100V, guarantee test accuracy Display accuracy: F.S ±0.2% rdg ±1digit

Action method: 2 integral methods

Acquisition frequency: 2 times / second Number of channels: 2 channels

Current acquisition

Measuring current: 0-1000A

Display accuracy: F.S ±0.2% rdg ±1digit Action method: 2 integral methods Acquisition frequency: 2 times / second Number of channels: 2 channels

Temperature acquisition

Measuring temperature: -20-600°C Display accuracy: 0.5°C

Acquisition frequency: 1 time/second

Number of channels: 4 channels

Equipment material

Inner box 1.5mm SUS#201 stainless steel,

Outer box: 1.5mm cold-rolled steel plate baking treatment

Ventilation function

There is an air inlet on the left side of the equipment and a smoke outlet on the top. The

exhaust gas produced during the test can be discharged to the outdoor through the top blower and reserved exhaust duct.

Explosion-proof function

1. The observation window is three layers of tempered glass.

2. Test box structure is divided into inner layer, outer layer, and intermediate sandwich.

3. The test box door is made of stainless steel high-strength hinge, safe and reliable.

4.Pressure relief device: there is a pressure relief and explosion-proof window at the back of the device, with a diameter of 100mm.
Specification:
Working voltage

Impact voltage

AC 1kv/1.2-50μs <peak value> 1min

Operation characteristics

Cold state pull-in voltage ≯66%Us

Cold state releasing voltage ≯30%Us,≮5%Us

Short circuit mode

Pneumatic suction

Maximum measurable

battery voltage

100V

HVDC response time

≤5μs

Max. circuit current

1000A
device

80±20mΩ

Remote control distance

7 meter

Test temperature range

RT+10~100℃

Current, voltage, temperature acquisition

channels

Total 8 channels

Actuation time

Response time / releasing time ≯30ms

Mechanical life

300,000 times

Temperature control

accuracy

0.1℃

Temperature uniformity

±2℃

Temperature fluctuation

±0.5℃

Interior test chamber size

400*400*400mm

External test chamber

size

960*860*1700mm

Working environment

Temperature: -10℃~100℃ humidity: 10~90%

Supply power

AC220V , 50HZ

Equipment power

2.5KW
Configuration:
1) Test machine: 1 set
2) Standard side wiring: 2 pairs
3) Remote controller : 1 set
4) Standard asbestos board: 2 pieces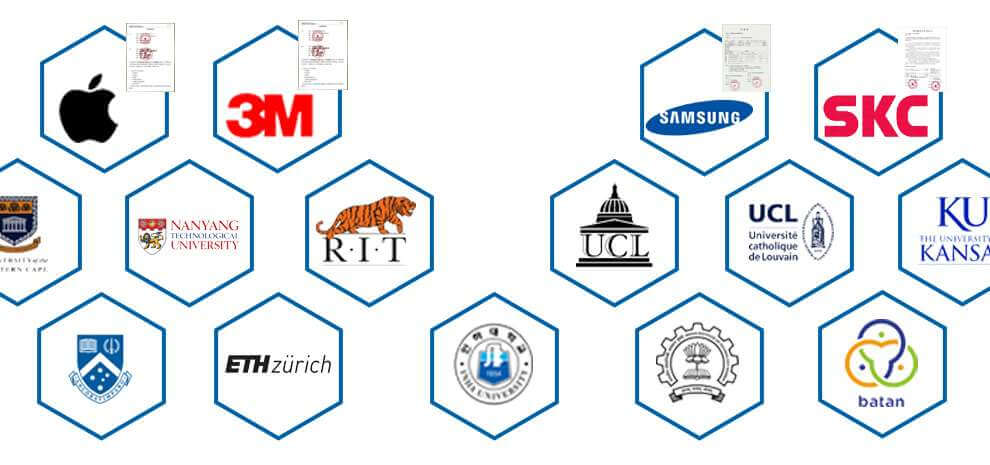 1. We supply machines with battery technology support.
2. We supply full set of lithium battery equipment for lab research, pilot scale research and production line.
1 Standard exported package: Internal anticollision protection, external export wooden box packaging.
2 Shipping by express, by air, by sea according to customers' requirements to find the most suitable way.
3 Responsible for the damage during the shipping process, will change the damage part for you for free.