contact us
If you have questions, please contact us, all questions will be answered
Email :

[email protected]

Email :

[email protected]

Add : No. 39, Xinchang Road, Xinyang, Haicang Dist., Xiamen, Fujian, China (Mainland)
products
Economic Desktop Spin Coater (Max. 8000 rpm) with Complete Accessories
Model Number:

TMAX-VTC-50

Compliance:

CE Certified

Warranty:

One Year limited warranty with lifetime support

MOQ:

1

Payment:

L/C D/A D/P T/T Western Union

Delivery Time:

7 day
Economic Desktop Spin Coater (Max. 8000 rpm) with Complete Accessories
Specifications:

Working Voltage

110V AC / 220V AC selectable

Structure

· Heavy duty Aluminum casting case to keep spinning stable

· 110VDC motor

· Can not be used under Ar gas

Spin Plates

· Chamber size is 134mm diameter, can accept wafer sample 4" diameter at Max.

· Two 4" stainless steel spin plates are included, which can hold one or multiple samples by wax or double-sided tape

· One roll of 3M removable double-sided tape (3/4' W x 400" L) is included for immediate use (please click picture below to see specs and order spare tape)

Spin Speed

· Digital display with variable speed up to 8000 RPM

· Digital control panel with two programmable segments of different spin times (1~60s) and speeds

Liquid Injecting

· One 20 mL syringe is included for liquid injection

· Support rod and swing arm of injector are included for easy coating

· The syringe holder height can be adjusted and rotated freely along the support rod

Optional

· You may choose Precision Electronic Single Channel Pipette: 20 - 200uL for more accurate coating

· Using plasma cleaner to treat substrate surface before coating can improve film quality

Product Dimensions

13''(L) x 10''(W) x 7''(H)

Net Weight

30 lbs

Compliance

CE Certified

· One year limited with lifetime support

· Rusting and damage due to improper storage condition or maintenance are not covered by warranty

Application Notes

· In order to achieve optimal coating quality, please consider cleaning substrates by a plasma cleaner prior to coating. This will significantly reduce the surface tension on the substrates.

· You may place the compact spin coater into a glove box to operate in inert gas

Warnings

· Do not overflush the water bowl/base with any kinds of liquid. Excess liquid will leak into the motor shaft and cause damage. Please use fabric cloth to wipe out the residues remain in the bow/base.

· If necessary, turn on the water outlet when flushing the water bowl/base to avoid liquid overflowing during the operation

Shipping Dimensions

20"(L) x 16"(W) x 18"(H)

Shipping Weight

38 lbs

STANDARD PACKAGE:
| | | |
| --- | --- | --- |
| Item # | Description | Qty |
| 1 | Desktop Spin Coater | 1 |
| 2 | 4" Dia. Spindle Plate (one installed and one included in package) | 2 |
| 3 | Plastic Cover for operation safety | 1 |
| 4 | 20mL Syringe for dropping coating solvent on the plate | 1 |
| 5 | Drain Hose for disposing of waste water | 1 |
| 6 | Removable Double Side Tape for sticking substrate onto the spindle plate | 1 |
| 7 | 4" Dia. Soken Tape | 5 pcs |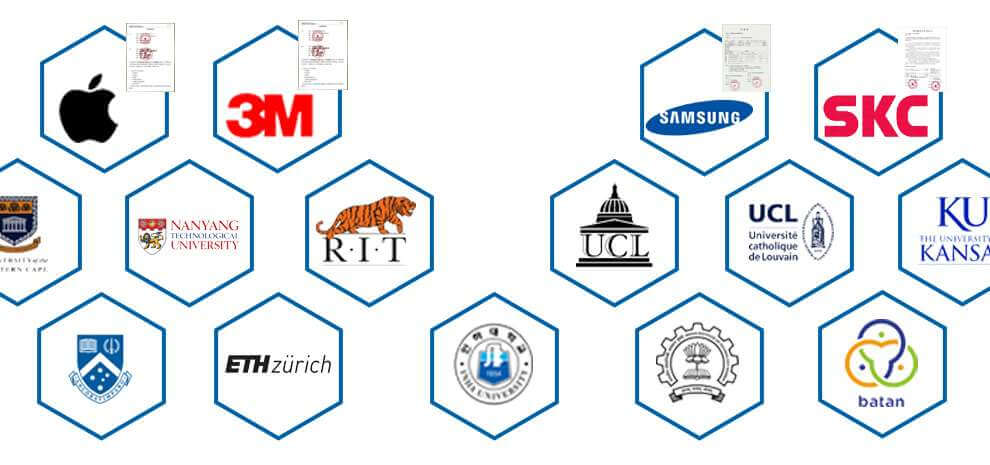 1. We supply machines with battery technology support.
2. We supply full set of lithium battery equipment for lab research, pilot scale research and production line.
1 Standard exported package: Internal anticollision protection, external export wooden box packaging.
2 Shipping by express, by air, by sea according to customers' requirements to find the most suitable way.
3 Responsible for the damage during the shipping process, will change the damage part for you for free.