contact us
If you have questions, please contact us, all questions will be answered
Email :

[email protected]

Email :

[email protected]

Add : No. 39, Xinchang Road, Xinyang, Haicang Dist., Xiamen, Fujian, China (Mainland)
products
Lab Two Zones CSS Furnace for Rapid Thermal Processing Up to 3" Dia. & 650ºC.
Model Number:

OTF-1200X-RTP-II

Compliance:

CE Certified

Warranty:

One Year limited warranty with lifetime support

MOQ:

1

Payment:

L/C D/A D/P T/T Western Union

Delivery Time:

15 day
Lab Two Zones CSS Furnace for Rapid Thermal Processing Up to 3" Dia. & 650ºC.
OTF-1200X-RTP-II is a two heating zone rapid thermal processing furnace with 11" O.D quartz tube. It is designed for PVD or CSS (Close Spaced Sublimation) film coating up to 3" diameter or 2"x2" square. The furnace is heated by two group of halogen heaters (Top and Bottom) separately with max. 20ºC/s heating rate. Two 30 segment precision temperature controllers are built in with +/-1ºC accuracy. RS485 port and control software are included to allow for the operation of furnace and temperature profile logging via PC. It is excellent tool to research new generation thin film for solar cells, such as CdTe, Sulfide, and Perovskite solar cell .
SPECIFICATIONS:
Furnace structure & Vacuum Chamber


· Dual Heater, two temperature controllers, two-channel gas flowmeters are integrated into a mobile aluminum alloy frame

· The chamber is made of high purity fused quartz tube

· Quartz tube size: 11" OD/10.8" ID x 9" H

· The vacuum flanges are made of Stainless Steel 316

· Overall dimension: 850(L)×745(W)×1615(H) mm

Vacuum Flanges



· Top Flange with one KFD-25 vacuum port and two gas outlets (1/4" pipe required) can slide up or down manually to load and unload substrate and evaporated material easily

· Bottom flange has one KFD-25 vacuum port with two gas inlets (1/4" pipe required) and needle valves

· Flange is sealed by double silicone o-rings and can achieve maximum vacuum pressure of 10E-2 Torr by a quality mechanical pump and 10E-5 Torr by a molecular pump (vacuum pump is not included, please order separately)

· Precision anti-corrosion digital vacuum gauge is in standard package (Since 2016.03.24).

Gas Flow Meters

Two float-meters are installed on the control panel with measurement range of:

· 16 -160 mL/m

· 400 - 4000 mL/m (for purging purpose)

Heater and Sample Holder



· Two shortwave IR lamps as heating elements for fast heating.

· The distance between two heaters is adjustable from 10 - 50 mm

· The heaters are made of stainless steel with water cold jacket to reduce heat radiation and allow for fast cooling

· 3" round wafer holder is built in with top heater to load substrate

· One high thermal conductive AlN plate (3"Dia x 0.5mm Thick) is included, which shall put on the back of substrate to make it heated uniformly

· One 3" graphite plate can be used alternatively for AIN plate, please click the picture below to order.

· Halogen Light Heater replacement is available at extra cost



Temperature Controller

· Two precision digital temperature controllers with 30 segments programmable offer independent controlling of top and bottom heaters

· Each controller has PID auto-tune function to protect heaters from overshooting and alarm function to avoid overheating and thermal couple broken

· PC communication interface & software is installed for (click picture below for details) recording temperature profile shown as below



Working Temperature

· Maximum temperature for each heater: <= 650ºC

· Maximum temperature difference between two heaters: <= 300ºC depends on the spacing between two heaters:

o Spacing 30mm Max. temp difference: 315ºC @ heating bottom only

o Spacing 40mm Max. temp difference: 350ºC @ heating bottom only

o Spacing 50mm Max. temp difference: 395ºC @ heating bottom only

Heating & Cooling Rate

· Heating: < 8ºC/s ( heating single heater only )

· Cooling: < 10ºC/s (600 - 100ºC) Max.

Two K-type thermal couples (exposed) are installed on top and bottom heaters separately

Working Voltage

208 - 240VAC, single phase, 20A air breaker

Power Requirement

2200W total ( 1100W for each heater )





Optional

· One vacuum pump is required. Please order separately by clicking the first picture from the left below. Vacuum level can reach < = 10E-2 torr by mechanical pump

· If you run corrosive gas, please consider to use anti-corrosive dry pump is shown in the second picture from the left below ( Pfeiffer pump from Germany ) at extra cost

· You may order a recirculating water chiller for saving water source separately

· You may choose digital MFC gas delivery system by clicking the first picture from the right below

Warranty

One year limited with lifetime support ( Consumable parts such as quartz tube and heating lamps are not covered by the warranty)

Laptop, software & WiFi Control (Optional)

· Brand new laptop with Microsoft Window 10 and Microsoft Office 2013 (30 days free trial) for immediate use.

· Labview Based Temperature Control System (EQ-MTS01) enables user to edit temperature profile, manage heat-treatment recipe, record and plot data for MTI furnaces.

· A wireless remote control provides up to 300 meters operating range.

· Above features are available upon request at an extra cost (up to $1,000). Please contact us for more information.

·

Note:
The software is only compatible with MTI's Yudian Temperature Controller
·

Application notes

Please read article: High efficiency  CSS CdTe Solar Cell


Warning


· The tube furnaces with quartz tube are designed for using under vacuum and low pressure < 0.2 bars / 3 psi / 0.02 Mpa. Vacuum pressures may only be safely used up to 1000°C. The flow rate for gasses should be limited to < 200 SCCM (or 200 mL/min) for reducing thermal shocks to the tube.

· Attention: A two-stage pressure regulator must be installed on the gas cylinder to limit the pressure to below 3 PSI for safe operation.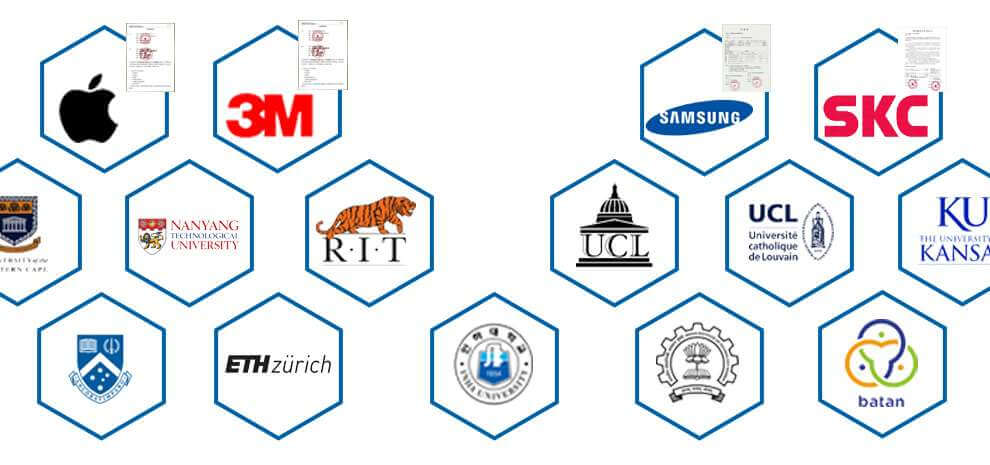 1. We supply machines with battery technology support.
2. We supply full set of lithium battery equipment for lab research, pilot scale research and production line.
1 Standard exported package: Internal anticollision protection, external export wooden box packaging.
2 Shipping by express, by air, by sea according to customers' requirements to find the most suitable way.
3 Responsible for the damage during the shipping process, will change the damage part for you for free.