contact us
If you have questions, please contact us, all questions will be answered
Email : David@tmaxcn.com
Email : Davidtmaxcn@gmail.com
Add : No. 39, Xinchang Road, Xinyang, Haicang Dist., Xiamen, Fujian, China (Mainland)
products
Pouch Cell Vacuum Sealer Sealing Machine for Battery Making
Model Number:

TMAX-TCH-YF01

Input Power:

1.5kw

Net Weight:

50-60kg

Compliance:

CE Certified

Warranty:

1 Year limited warranty with lifetime support

MOQ:

1

Payment:

L/C D/A D/P T/T Western Union
Pouch Cell Vacuum Sealer Sealing Machine for Battery Making
TMAX-TCH-YF01 is a CE Certified Pouch Cell Vacuum Sealer Sealing Machine for Battery in glove box after injection of electrolyte into pouch Li-ion cell or after formation of the final seal (polymer Li-Ion cell). Heatable sealer blade is built into the chamber.
SPECIFICATIONS:
Max. Sealing Dimensions

200mm(L) x 150mm(W)

Product Dimensions

1. Sealing Unit with Chamber Closed: 470mm(L) x 435mm(W) x 485mm(H)

2. Control Unit: 420mm(L) x 325mm(W) x 225mm(H)

Edge Sealing Width

5mm

Sealing Blade

Hard type (without rubber, only for Al case sealing, not suitable for sealing case with tab in between)

Power Supply

110V or 208-240V selectable, Single Phase 50/60Hz

Max. Power

1500W

Vacuum Level

1. -100 kPa Max.

2. The vacuum pump is not included

Sealing Pressure

1. 0~7Kg/cm² adjustable: Vacuum chamber lid and sealing die need to be driven gas,Recommended driven gas pressure 60 psi.

2. Please use high purity inert gases (Ar or N2), when operating in glovebox. Using Air Compressor driven when operating outside the glove box.

3. Air Compressor and fitting are not included. Gas/Air tube size is 6.

Sealing Temperature

0 - 250°C adjustable with control accuracy of +/-2°C

Heating Timer

0 - 99 seconds Adjustable

Net Weight

50-60kg

Compliance

CE Certificate

Warranty

One Year limited warranty with lifetime support
Detailed Images
Our Certifications
Cooperative Brand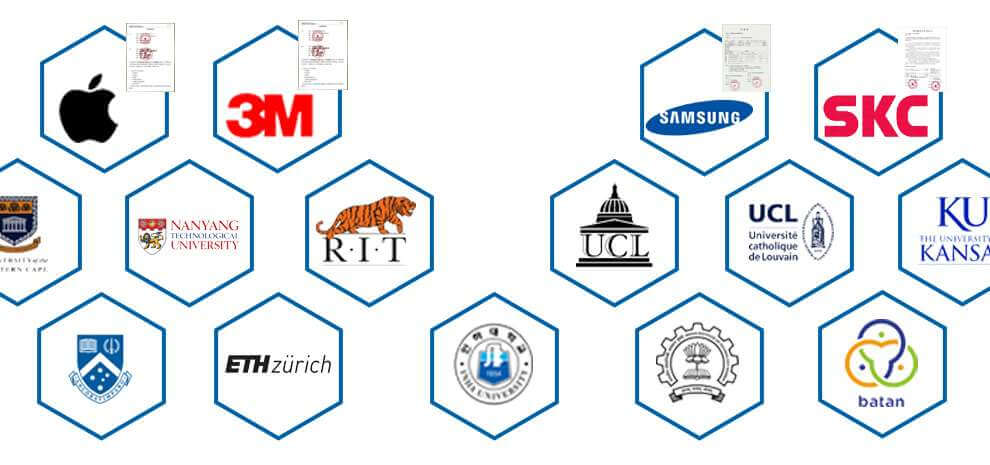 Hot Sale Products
1. We supply machines with battery technology support.
2. We supply full set of lithium battery equipment for lab research, pilot scale research and production line.
Packing & Delivery
1 Standard exported package: Internal anticollision protection, external export wooden box packaging.
2 Shipping by express, by air, by sea according to customers' requirements to find the most suitable way.
3 Responsible for the damage during the shipping process, will change the damage part for you for free.