contact us
If you have questions, please contact us, all questions will be answered
Email :

[email protected]

Email :

[email protected]

Add : No. 39, Xinchang Road, Xinyang, Haicang Dist., Xiamen, Fujian, China (Mainland)
products
1200°C Max Sliding Tube Furnace (80mm OD) with Flanges for Fast Heating / Cooling
Model Number:

TMAX-1200X-80-SL

Dimension(L*W*H):

Size can be customized

Compliance:

CE Certified

Warranty:

Two years limited warranty with lifetime technical support

Payment:

L/C D/A D/P T/T Western Union

Delivery Time:

15 day
1200°C Max Sliding Tube Furnace (80mm OD) with Flanges for Fast Heating / Cooling
TMAX-1200X-80-SLis a CE certified & UL Ready slideable tube furnace with 3"IDx55" L Quartz tube and flanges and a maximum working temperature up to 1200°C. One pair of sliding rail is installed on the bottom of the furnace to allow sliding the furnace from one side to another to achieve max. heating and cooling rates up to 100°C/min. For fastest heating, the furnace may be pre-heated to a desired temperature and then be slide to the sample's position. As for fastest cooling, the furnace can be slide to another side after sample heating is completed. Moreover, the heating and cooling rates may reach 15°C/s under vacuum or inert gasses. This furnace provides an alternative for rapid thermal processing at the lowest cost.
SPECIFICATIONS
Furnace Structure

Double layer steel structure with dual air cooling fans

One pair of sliding rails is installed on bottom of furnace, which allows furnace to be manually moved from side to side

Vacuum flanges and a digital vacuum gauge are installed for immediate use.

Sliding rail length is about 1200mm, the furnace can slide 600 mm distance

Power

2.5KW

Voltage

AC 208-240V Single Phase, 50/60 Hz

Max. Temperature

1200°C (<1 hour)

Continuous Temperature

1100°C

Heating& Cooling Rates




Heating Zone Length

440mm ( single zone )

Constant Temperature Zone

120mm (+/-1°C @ 400-1200°C)

Heating Elements

Fe-Cr-Al Alloy doped by Mo

Processing Tube Size

High purity fused quartz tube

O.D. : 3.2" (80 mm)
I.D. : 3.0" (75 mm)
Length: 55" (1400 mm)

Two foam ceramic blocks are included which must be placed inside tube to avoid heat radiation damaging O-ring



Optional

In order to achieve longer constant temperature zone, you may choose three heating zone furnace below at extra cost:

If you need 5" quartz tube, it can be replaced.

( 200mm constant Temp. Zone ) ( 260 mm constant Temp. Zone ) 5"OD x 12"L tube furnace

Temperature Controller

PID automatic control with 30 programmable segments for precise control of heating rate, cooling rate and dwell time.

Built-in over temperature alarm and protection allows for operation without an attendant.

Two K-type thermal couples are included. One is built in the furnace to control furnace temperature, and another inserted into the tube to monitor sample real temperature profile.

One NIST certified thermometer is included to connect to the thermal couple inside the tube. the meter has RS232 Interface with Windows Software which can record temperature profile by PC.

PC

control module

is included

.

Advanced Temperature Control

(Optional)

MTS02-Y Temperature control software kit (for YD518P series controllers) + 15" laptop package is available at the options bar.

You may upgrade the temperature controller to the

Eurotherm 3504 Temperature Controller

which is fully compatible with LabVIEW. This package includes a Eurotherm 3504 programmer, a communication cable (RS485 - USB) and a software CD.

Temperature Accuracy

+/ - 1°C

Vacuum Flanges

Stainless steel vacuum flanges are installed on both ends of the tube with heavy duty support.

Right flange:

KF-25 pump connector and needle valve.

Left flange:

one needle valve and 1/4" thermocouple feed-through and digital vacuum gauge.

An 24" length x 1/4" Dia. K type thermocouple (included) connected to an Omega temperature calibrator (included) will be inserted through this flange to monitor the heating and cooling rates of the sample's position during furnace sliding.

Vacuum Level

Limited by pump ( pump is not included, click on pictures to order )

10E-5 torr can be reached by molecular pump

10E-2 torr by a mechanical pump.

Sliding Rails / Table

Double sliding rail made by Cr-plated steel

Sliding length: 1200 mm

One slide stopping clamp is included for holding the position of the furnace.

Dimensions

550 x 380 x 520 mm ( furnace only)

1500 x 380 x 620 mm ( furnace + sliding )

Net Weight

~ 100 Kg

Shipping Package Size

60" x 40" x 45" (inch)

Shipping Weight

305 lbs

Warranty

Two years limited manufacturer's warranty (Consumable parts such as processing tubes, O-rings and heating elements are not covered by the warranty, please order replacements at related products below).

Laptop, software & WiFi Control(Optional)

Brand new laptop with Microsoft Window 10 and Microsoft Office 2013 (30 days free trial) for immediate use.

Labview Based Temperature Control System

enables user to edit temperature profile, manage heat-treatment recipe, record and plot data for MTI furnaces.

A wireless remote control provides up to 300 meters operating range.

Above features are available upon request at an extra cost (up to $1,000). Please contact us for more information.

· Note:


The software is only compatible with MTI's Yudian Temperature Controller

Compliance

CE Certified

All electric components ( >24V) are UL / MET / CSA certified

The furnace is ready to pass TUV(UL61010) or CSA certification at extra cost.

Application Notes



Tube furnaces with quartz tubes are designed for using under vacuum and low pressure < 0.2 bars / 3 psi / 0.02 MPa

A

ttention

: A two-stage pressure regulator must be installed on the gas cylinder to limit the pressure to below 3 PSI for safe operation.

The flow rate for gasses should be limited to < 200 SCCM (or 200 ml/min) for reducing thermal shocks to the tube

Vacuum limit definition for all quartz tube furnaces: * Vacuum pressures may only be safely used up to 1000°C

.

Warning

Fast sample cooling can be achieved by sliding the heating chamber away. Please wear protective gears such as heat resistant suit & gloves if you intend to do so. DO NOT TOUCH THE TUBE SURFACE WHEN IT IS HOT!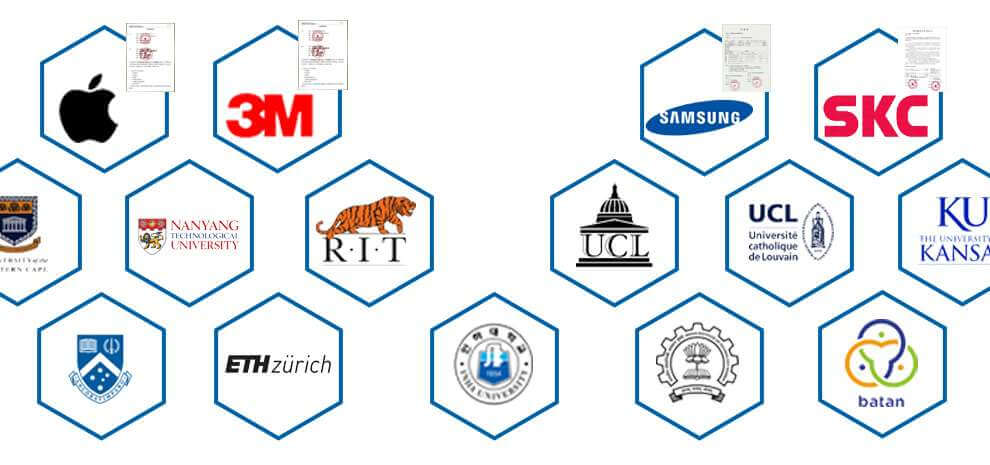 1. We supply machines with battery technology support.
2. We supply full set of lithium battery equipment for lab research, pilot scale research and production line.
1 Standard exported package: Internal anticollision protection, external export wooden box packaging.
2 Shipping by express, by air, by sea according to customers' requirements to find the most suitable way.
3 Responsible for the damage during the shipping process, will change the damage part for you for free.