contact us
If you have questions, please contact us, all questions will be answered
Email : David@tmaxcn.com
Email : Davidtmaxcn@gmail.com
Add : No. 39, Xinchang Road, Xinyang, Haicang Dist., Xiamen, Fujian, China (Mainland)
products
5-22 Channel Battery Sorter for 18650 26650 32650 21700 Cylindrical Cell for Battery Pack Assembly
Model Number:

TMAX-FN

Type:

Automatic

Input Power:

900w

Dimension(L*W*H):

1320x880x1450mm

Net Weight:

280kg

Compliance:

CE Certified

Warranty:

Two years limited warranty with lifetime technical support

Place of Origin:

China

Payment:

L/C D/A D/P T/T Western Union

Delivery Time:

5 days
5-22 Channel Battery Sorter for 18650 26650 32650 21700 Cylindrical Cell for Battery Pack Assembly

Features
The 5/6/9/10/11/13/20/22 channel battery sorter of cylindrical battery automatic sorter is used for automatic sorting of voltage and internal resistance of 18650/21700/26650/32650 cylindrical cells. It can also separate voltage or internal resistance separately. This test and sorting is composed of PLC control + PC industrial computer, PLC control AC servo motor, stepping motor and cylinder to complete sorting function, PC is responsible for data acquisition and processing, as well as data preservation. The number of finished cylindrical cores sorted is about 4500 per hour. The mechanical structure design is simple and generous, the system test performance is stable, the quality is first-class, is currently a high cost-effective cylindrical battery sorting equipment in the market. We provide a full ranges of Battery Pack Line.

Advantages
1. Stable control system
2. High configuration regulator
3. High Precision Work Procedure
4. High cost performance ratio of products
Technological Process
The battery resistance and voltage are set by the battery testing software of the upper computer, and the following functions are automatically completed by PLC:
Manual filling of batteries→wave wheel rotating feeding→belt carrying batteries→ejector cylinder jacking batteries→ test cylinder closure (test instrument uploading data, software sorting)→mechanical gripper sorting batteries.
The equipment is equipped with acoustooptic alarm, which can be sorted to complete automatic shutdown. Full material alarm, fault alarm, etc. Operating parameters can be set according to the actual requirements of customers.
Structure of Sorter
1) The equipment has compact and reasonable structure, beautiful appearance and small space occupation.
2) The equipment is simple to operate, and no professional training is required. The workers can easily master it.
3) The equipment is controlled by PLC + PC. PLC is responsible for battery feeding, transporting and collecting. PC is responsible for data acquisition of battery test instruments, voltage resistance classification, easy operation, high efficiency, labor saving and good product performance.
4) The equipment is made of high-quality thick cold-rolled sheet metal and aluminium profile frame.
5) The equipment is equipped with universal movable casters, which can move easily when shifting.
Specification
5 Channel Battery Sorter
Voltage Supply

220V±10%/50Hz±10%

Power

<800W

Display Screen

Large size LCD screen/Touch screen

Battery Types

Cylindrical Cell

(18650,32650,18500,26650,14500,21700 etc.)

Receiving Channel

5 channels

Test Parameter

AC internal resistance, DC voltage

Internal Resistance Test

Test range: 0-80mΩ

Accuracy: +/- 0.5% rdg

Display resolution: 0.01 milliohm

Voltage Test

Test range: 0-8V

Accuracy:±0.1% rdg

Resolution: 0.01mV

Sorting Speed

80PPM

Weight

<200KG

Dimension

1120mm(L)*880mm(W)*1250mm(H)

Tester

HK3561

Productivity

3000pcs/h
Click the pictures to check details.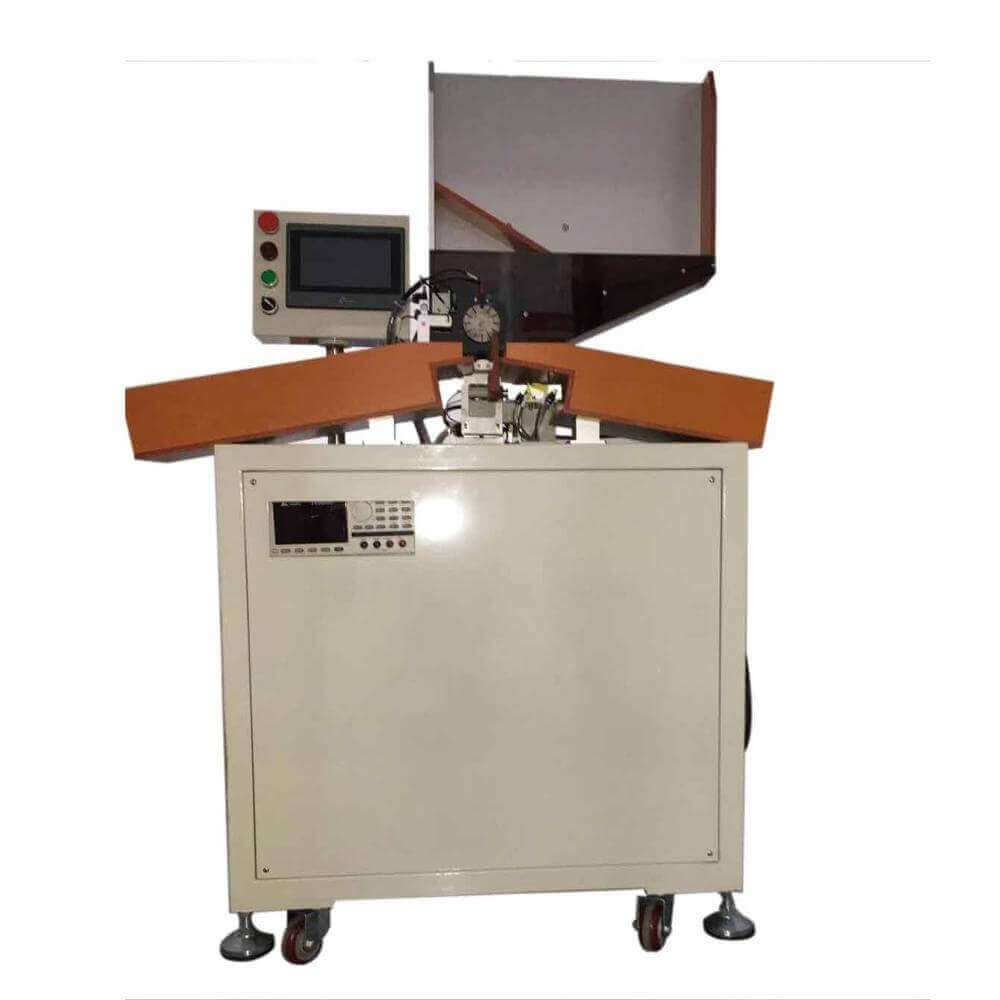 6 Channel Battery Sorter
9 Channel Battery Sorter
10 Channel Battery Sorter
11 Channel Battery Sorter
13 Channel Battery Sorter
22 Channel Battery Sorter
Equipment Configuration List
| | |
| --- | --- |
| Tester | HIOKI3561 or HK3561 |
| Computer | Industrial Computer |
| PLC | FX3U-80MT/ES-A and SC-09 |
| Servo | Panasonic A5 Series |
| Sensors | Panasonic and Omron, Japan |
| Guideway | ShangYin, Taiwan |
| Bearing | Japan NSK |
| Cylinder | Adec |
| Indoor temperature | - 30 ℃ ~ 70 ℃ |
| Factory | No pollution and no strong electromagnetic interference |