contact us
If you have questions, please contact us, all questions will be answered
Email :

[email protected]

Email :

[email protected]

Add : No. 39, Xinchang Road, Xinyang, Haicang Dist., Xiamen, Fujian, China (Mainland)
products
Cylindrical Cell Prepariation Lithium Battery Material for 18650 26650 32650 21700 Cell Making
Model Number:

TMAX-MC-E1

Compliance:

CE Certified

Place of Origin:

China

Payment:

L/C D/A D/P T/T Western Union

Delivery Time:

In stock
Cylindrical Cell Prepariation Lithium Battery Material for 18650 26650 32650 21700 Cell Making
Features
The main materials of lithium-ion battery include electrolyte, separator, anode and cathode materials, etc. The anode materials account for a large proportion (the mass ratio of anode and cathode materials is 3:1 ~ 4:1). Because the performance of anode materials directly affects the performance of lithium-ion batteries, the selection of high-quality battery materials plays a key role in batteries.
Specification
Type

Product Name

Main Features

Cathode Material for Li-ion Battery

1. Formula:LiCoO2

2. Appearance: Black Powder

3. Molecular Weight:97.88

4. First Discharge Capacity (mA/g) : 145 @1C

5. Reasonable A-G Range: 6. 6. Anode has 5% ~10% more capacity than the cathode.

6. Voltage Range vs Li: 3V ~ 4.2V

1. Purity:≥99.5%

2. standard specific gravity:1.74~1.77

3. Dielectric constant :4.50~5.50; 8.00~9.50

4. Melting Point:160-168

5. Melting Indix:1-2

6. Solubility:Transparent and dissolvable

7. Rotation Viscosity:≥2000

8. Intrinsic Viscosity :1.0-2.0

9. Moisture:≤ 0.1

1. The molecular
formula:C5H9NO

2. Purity:99.90%

3. Melting point: -24℃

4. Boiling point: 202℃

5. Density:1.028 g/ml

6. Refractive index:1.465-1.470

7. Flash point:95℃

Super Conductive Carbon Black Powder

1. BET Nitrogen surface area:62M2/g

2. Adsorption Stiffness Value (2):32Ml/5g

3. Moisture (as packed):0.1%

4. Density:160Kg/m3

5. Sulpher Content:0.02%

6. Iron(3):10ppm

7. Nickel:1ppm

1. Thickness:9-19um

2. Standard width:200mm

3. Length:120m/roll

(size can be customized according to request)

1.Aluminum foil thickness:12-30um

2.Conductive coating single surface density(g/㎡/ side):0.5-2.0 g/㎡

3.Double coating

4.Each side coating thickness is 1um

Anode Material

1. Single Layer Graphene Oxide

2. Multilayer graphene oxide

Single layer reduced graphene oxide

3. Reduced graphene oxide in a few layers (1-5 layers)

4. Multilayer reduced graphene oxide (6-10 layers)

5. Natural graphite

6. Conductive graphite

High Purity Carboxymethyl Cellulose Powder CMC

1. Viscosity, mpa.s (2% aqueous solution):7000~10000

2. Purity:≥99.5%

3. Water content:≤10%

4. substituting degree:0.6~0.9

5. PH:6.0~8.5

6. heavy metal(pb), ppm:≤15

7. Fe, ppm:≤40

8. As, ppm:≤2

1.Thickness:9-15um

2.Standard width:200mm

(Size can be customized according to request)

Conductive Coating Copper Foil

1.Size:201*0.008mm

2.Length: 35m-40m

3.Cooper Foil width: 150mm

4.Double coating

5.Each side coating thickness is 1um

1.Total solide

(wt%):48~53

2. PH:5~7

3. Broofield viscosity (mPa.s):50~250

Other

Cylindrical Battery Cases With Anti-Explosive Cap And Insulation O-Ring

1. Case are made of 304 stainless steel

2. Cap are made of Nickel plated steel

3. Seal O-ring are made of nylon(Optional)

4. Insulating gasket are made of PP

PP

PE

Celgard Optional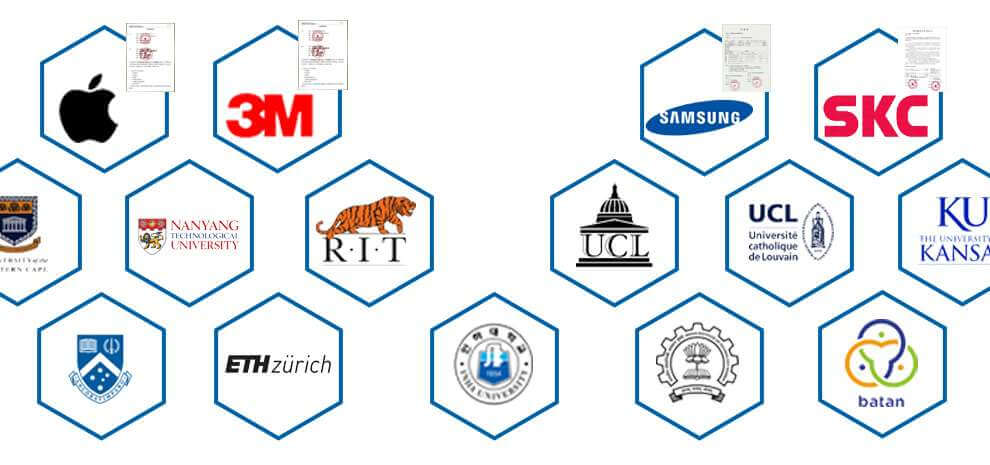 1. We supply machines with battery technology support.
2. We supply full set of lithium battery equipment for lab research, pilot scale research and production line.
1 Standard exported package: Internal anticollision protection, external export wooden box packaging.
2 Shipping by express, by air, by sea according to customers' requirements to find the most suitable way.
3 Responsible for the damage during the shipping process, will change the damage part for you for free.